With over 303 million views per month and 40% of LinkedIn users checking updates daily, you need a stellar LinkedIn profile.
LinkedIn is the most relevant tool for creating a professional network, making it critical that your profile includes current job experience and relevant industry details. So we've included four components to help you build a professional profile that's sure to get you noticed.
1. Reinvent Your LinkedIn Headline
It's not just a spot to post your job title and company you're currently working for. LinkedIn search engines use SEO rankings, similar to Google, and including minimal or vague details limits the opportunity of potential prospects finding you. You need words that describe your specialty and hit the pain points of your prospect. Matching keywords in your profile to your prospect's interests gives you an edge over your competition.

Remember, when prospects search LinkedIn and find your profile, only your picture and headline is visible. Think of your headline as the title of your new blog post, if it isn't catchy no one will get beyond the preview.


HAVE YOU BEEN TRYING TO MASTER LINKEDIN TO FIND EMPLOYMENT? TRY SOMETHING LIKE THIS:
"Senior Customer Service Champion I Expertise in retention and Customer Loyalty I Ready to Produce Results in a New Dynamic Collaborative Environment."
2. Update your LinkedIn Profile Picture
Pictures here won't win you modeling contracts but your profile picture is an important means of identification. There are four key points your profile picture should show:
Ensure your picture is current to what you look like today. It gives hiring managers a familiar face during the interview process.
Your profile picture should not be a group or family photo. Your profile picture = you.
Adding company logos, details or text in the background is not a reflection of your personality. Potential connections want to get to know you as an individual first. Especially as a potential new hire that can excel in their company culture.
Your profile picture should be professional. The features should be clear, well-groomed and personable.

3. Make Yourself Visible with Profile Contact Information
You don't want to put time and effort into your profile but forget the key piece of information prospects need. How will they contact you?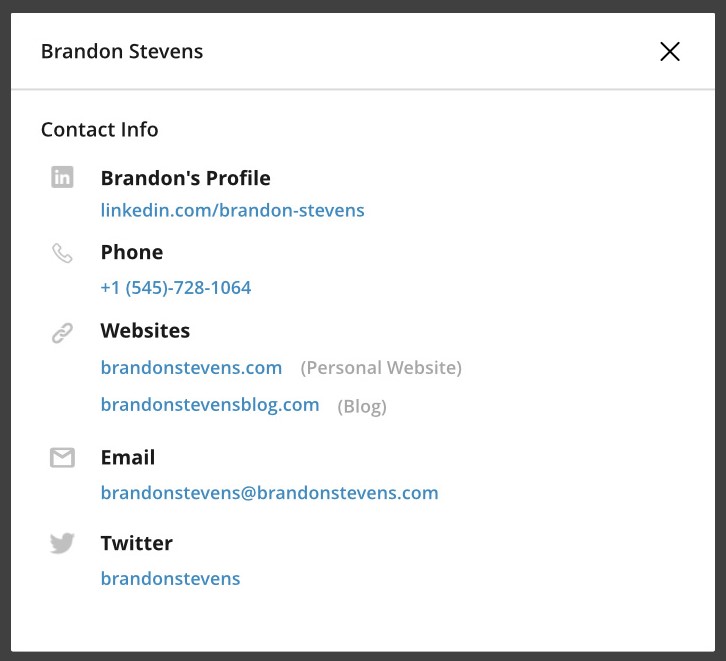 The connections in your network will be able to contact you by viewing the details at the bottom of your LinkedIn profile. Make sure to fill in all of the fields. To make it easier for prospects, formatting your phone number as +X (XXX)-XXX-XXXX lets your network contact you with a simple click. Share your location details to attract prospects in your local area. This is important if you're not looking for relocation. For more visibility, publish your contact details in your summary. The prospects that aren't your connections will still have an opportunity to contact you.
4. How to Use LinkedIn Groups
You can't build a network if you're not open to discussions with peers and thought leaders in your industry. Employers often look at groups to find prospects with active group members differentiated as leaders in the community. If you're participating for the first time, follow discussions through LinkedIn's mobile app. You'll even be able to add up to 50 groups without updating your account.

Remember to join groups that are related to your business and targeted markets. But it's not enough just to add your name to the list. Give yourself visibility by responding to posted questions, sharing content and joining in on active discussions.
LinkedIn can be the door to open your next opportunity. It gives you visibility and the opportunity to be on a recruiter's radar, without you having to apply to any job postings. Just remember to include a detailed headline, have a professional picture, be visible for easy contact and build credibility through group discussions.

Let our team of recruitment professionals match you with your next opportunity. Take advantage of our resources and network. They were designed to help you succeed.