Did you know that the shrinking pool of talented software developers is attributed to the rapidly advancing technological markets? After all, 53% of Canadian companies are experiencing a shortage of software developers. Although this is true, the fact is that the number one reason for this shortage is turnover, with 46% of top developers quitting their jobs due to more attractive job offers. The other factors include: finding specific skills (33%) and company growth (31%).
Retention should be aimed at employees who add value, contribute towards the company's mission, and inspire others to do the same. Some managers will argue higher compensation and benefits packages will fix retention. Some will argue that the work environment is the cause of your top talent turnover. The truth is your company's success depends upon your ability to not only attract but also to retain top talent.
Before you can prevent your talent from leaving, you have to understand why. You need to take the time to assess both the situational challenges and people-specific challenges that have caused your employee to give up on an opportunity they were so passionate about when first hired. If you don't, then you can't effectively prevent this from happening again and again.

Here are some reasons why your talent is entertaining other offers combined from the interviews I perform on a day to day basis:
People-specific Challenges
Not honoring promises
Inappropriate management styles
Managers not empowered or educated to deal with salary issues
Managers not willing to train or invest in the growth of their teams
No peer to peer sharing or real "team" environment
No interest in a job as a life career
Unappealing technology
Continuing to see the restructuring of departments
Inappropriate rewards and recognition
How Can I Implement a Strategy Today to Retain My Top Talent?
Commit to your employees' development:
If your company is unwilling to invest time and money to train, your top talent won't stay. In today's society, the skills needed to be successful as a software developer change drastically throughout the year. This means that as the market shifts, the set of skills that were once marketable and recognized as specialized skills are seen as ordinary skills. Top talent is often aware of these trends and will leave for a new opportunity to better their skillset and remain marketable.
Keep up with advancing technology:
The average life span of a Software Developers's knowledge is approximately 2.5 years and decreases daily. Top talent will want access to leading technologies and are often motivated by the opportunity of personal growth and continuous learning. Advancing technology is a win-win situation. Suppose you can provide your employee with an environment where they are allowed the freedom to explore new technologies to gather, organize, sort, and research. In that case, you will not only retain them, but you will also save your company a lot of money.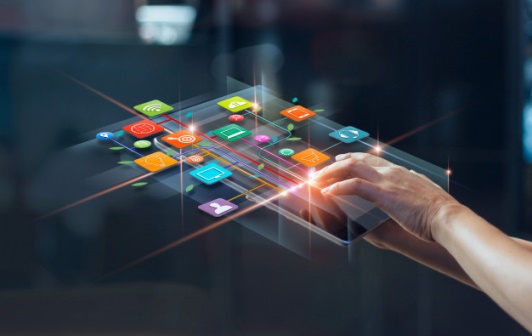 Be open to hiring consultants and contractors:
Often, top talent becomes consultants or self–employed contractors to gain stability over their career. From my experience, these candidates aim not to be committed to the organization for life; but they are committed to their teams, customers, projects, and create their path. I have very rarely in my career witnessed a contractor leave before their contract ending or damage the reputation of the company they were representing.
Stand out as an employer of choice and be persistent: If you want to achieve this, you must implement work-life balance programs that meet your IT talent's specific needs. This program should have an opportunity for development opportunities, an employee-friendly and cultural environment, and the entire IT department's calibration.
Have a plan to transfer knowledge: Stats Canada predicts Information Technology jobs in 2021 will increase by more than a million jobs added to the market. Even more alarming is that by 2020, those baby boomers of IT will be nearing retirement. My suggestion to you is to pair your retiring professionals with less experienced employees in their career. Often your retired or retiring staff will want to continue to work to some degree. Create opportunities around this, encourage peer to peer development, and you can ensure a smooth transition when employees do leave.
Partner with a recruiting firm
The best recruiting-firms won't just present you with candidates with excellent technical skills. They will take the time to make sure that their candidates are a culture match and have a robust retention strategy to ensure your talent is gainfully employed working at your company. Call us today to learn more about our specialized approach to securing and retaining your talent: 226-476-1037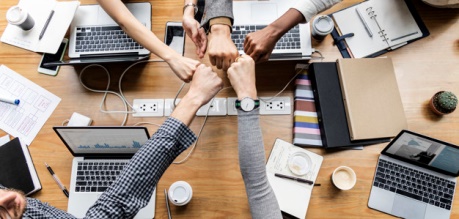 For More Tips on securing your dream job or finding technical talent, follow us on our new social media platforms. Follow us here:

Let our team of recruitment professionals match you with your next opportunity. Take advantage of our resources and network. They were designed to help you succeed.